Still hot! The box. With the art of Mr. Górecki.
How big is the big box? Photo with others #boxez
or two other boxes ;]
Arggghhh. Open sided...
"... in der attraktiven aber unpraktische Schüttelbox" #copypaste
One string - bag. Hello eu-packing-style!
because all sensitive parts are packed separately. Above: family photo.
...and the main sprue...
the wing... the famous gull wing...
...and here we go... the flash...
Ups.
There are two type of inbox fetish.
1) Panel lines - like the **fix trenches or... not
2)Is the flash on the sprues?
Not so f-sure, where is the true truth with these statements.
.
..and the Mercury engine.
bottom surface of the wing
Vertical stablizer.
and say hi to the panel lines!
sadly😏 the match is not a part of the kit.
The vinyl mask.
Full multimedia kit - photo film #gratis. Canopies and the panels.
...hot wheels... D*nloop!
wiht naked eye is hard to belive, but.. the power of the resin. Also in the 72scale.
More about the Arma Hobby PZL P.7A: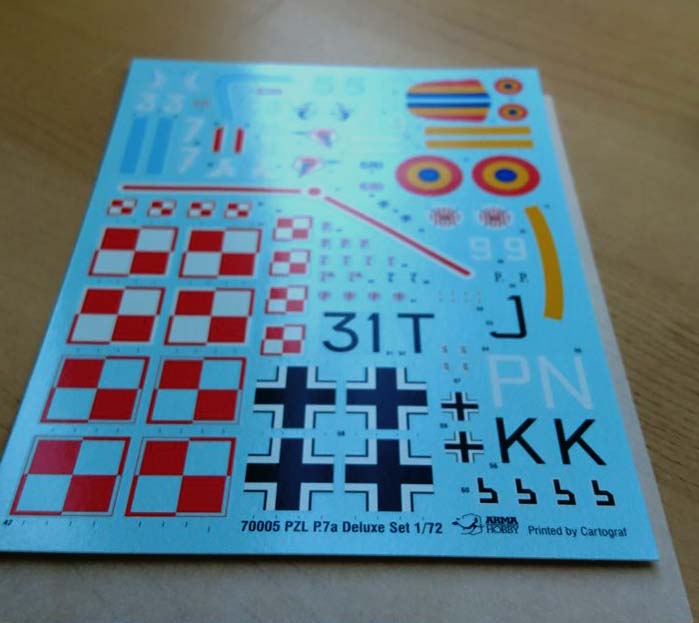 Share this