72 news just received
the enema
. Sorry,
the letter from the enemy
...
The friendly suggestion from the AZ/KPⓇ marketing departament
I think you are not in the business and attacking one particular company. Trying to destroy our sales. Stop with this. Or choose another target.


Remove all the pictures taken from our websites including Modelarovo and FB pages as you are not allowed to use them.


I am waiting to your answer which will expalin me above written.




With the best regards
#Omg.
Best regards we, 72news, ever seen.
Thank you, SirⓇ
Dear readers, due to funny and furry circumstances we [pluralis majestatis, yeah!] have another mail:
|The Part of the header|

(Authenticated sender:

marketing@kovozavody.cz

)
by kyle2.onebit.cz (Postfix) with ESMTPA id 0FE0B62A28
for <contact@72news.eu>; Tue, 16 Aug 2016 08:49:33 +0200 (CEST)
1. [Qoute]
(...)we as a company use for promotional purposes our own websites




with associated Facebook pages and our own modelling website




www.modelarovo.cz Additional channels are for us Britmodeller and 72nd


scale forum. On these sites you can find relevant news and the usage of
there published pictures is free. With the link to the site where


pictures were taken.[..]
2.(...)
[Qoute]
Thanks to the capacity of our small team we can not send any

additional info to any websites. And in fact we do not publish our

future plans earlier, due to the competition.
^TL^Dr #thegiving
Till today. Just another mail:
{..)

"

Your making of viral is not our interest and never was [...] To the pictures – [...] you are not allowed to use them. And, as they are copyright covered (both trade marks KP and AZ are registerred) you can not not use even these published on FB + In the end, KP/AZ is not interested in cooperation with you, even in posting anything about our products. Remove the rest from your site."
So,
no more info
about
KP
Ⓡ

and AZ
Ⓡ
on this blog (
as they are copyright covered. )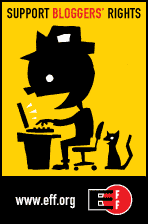 ¯\_(ツ)_/¯
P.S. Image src
commons.wikimedia.org/wiki/File:WSTM_Mossmen0053.jpg
Share this